Swank Builders is a leading design build firm that operates off the core values of service, integrity, dependability, and excellence. As a result, more than 90% of our clients would recommend us to their friends and family!
Swank Builders, Inc. is a leading contractor throughout Grand Blanc, Clarkston, Flushing, Fenton and the surrounding areas of Michigan. Our consultation process combined with our high level of craftsmanship ensures that each project is completed on time and on budget, ensuring complete satisfaction from the client. As a general contractor with decades of experience, long-lasting relationships within the community, and a team of industry professionals, we are capable of handling any residential or light commercial renovation project, as well as delivering unmatched new construction work. We treat each job with the same care as if it were our own home.
Why Hire Us
Our professional team is committed to high standards of quality, and we strive to deliver unmatched customer service as well. Our goal is to treat each client as if they were a family member looking for a renovation project to be completed. We want to transform your home into one you can't wait to show off to friends and family members.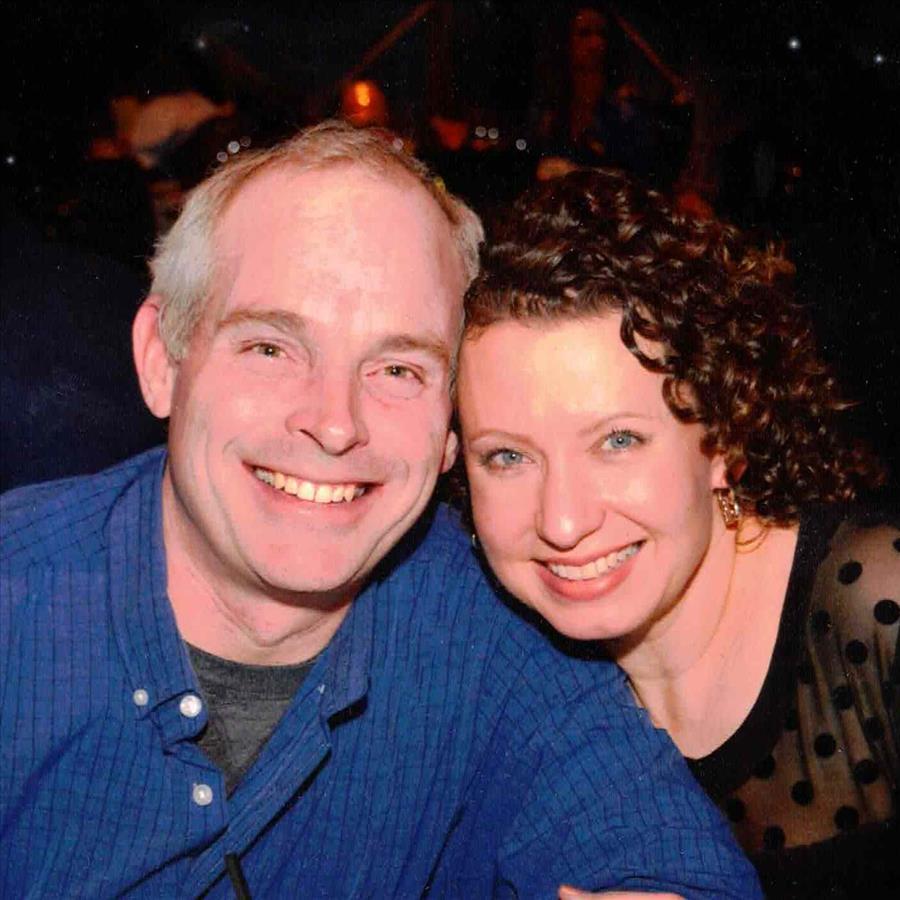 Brett & Dawn Swank
Owner
Brett, Dawn, and their four children reside in Goodrich and have dedicated the last 30 years to the construction industry. In their free time they enjoy water sports, farming, and family activities. What they love most about Swank Builders is serving the community and building new life into homes. When asked where he sees himself in 5 years Brett stated "Leading the BEST group of builders and serving people every day"
Kyle Stottmeister
Estimator
Kyle is originally from South Carolina and has 25 years experience in the construction industry. He has been a carpenter, an adjustor, a business owner and an estimator however his real passion is history. Kyle holds a bachelors degree in history and in his free time he enjoys reading and going to the gym. His favorite construction projects are additions and kitchen remodels.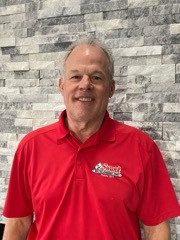 Jim Gordon
Estimator
Jim is from the Flint area and has been in construction for 40 years. Jim has a bachelors degree and a builders license. In his free time he enjoys golf, fishing, and skiing but his favorite pass time is spending time with his grandkids. Jim says the best thing about working at Swank Builders is the great people he interacts with.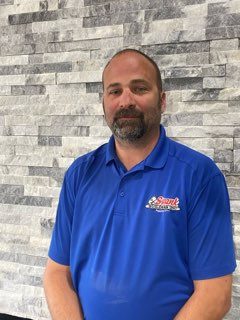 Daryl Staley
Project Manager
Daryl commutes to work from Coleman Michigan where he lives on a large farm. Daryl has 30 years of construction experience and greatly enjoys tile work. When he is not working he can be found on the farm or out hunting. Daryls favorite thing about Swank Builders is that everyone feels like family. Daryl has a unique ability to see the finished product before he starts the job which helps him at exceeding customer expectations.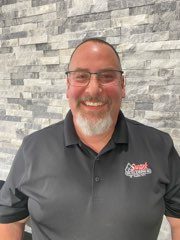 Jeff Cox
Production Assistant
Jeff has been in the construction industry for 29 years specializing in contractor sales in the greater Flint area. Jeff was previously a semi-pro football player and in his free time he enjoys all sports. During the week you might see Jeff on the job site taking measurements or completing lead testing.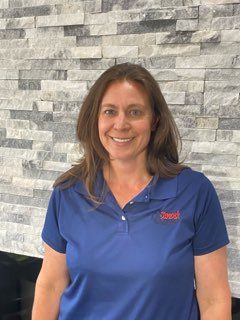 Laura Collins
Design Coordinator
Laura has 25 years in construction specializing in Kitchen and bathroom design. She is a member of the National Kitchen and Bath Association and holds certificates in kitchen design and bathroom design. Prior to construction Laura's passion was horticulture. In her free time she can be found working in her garden.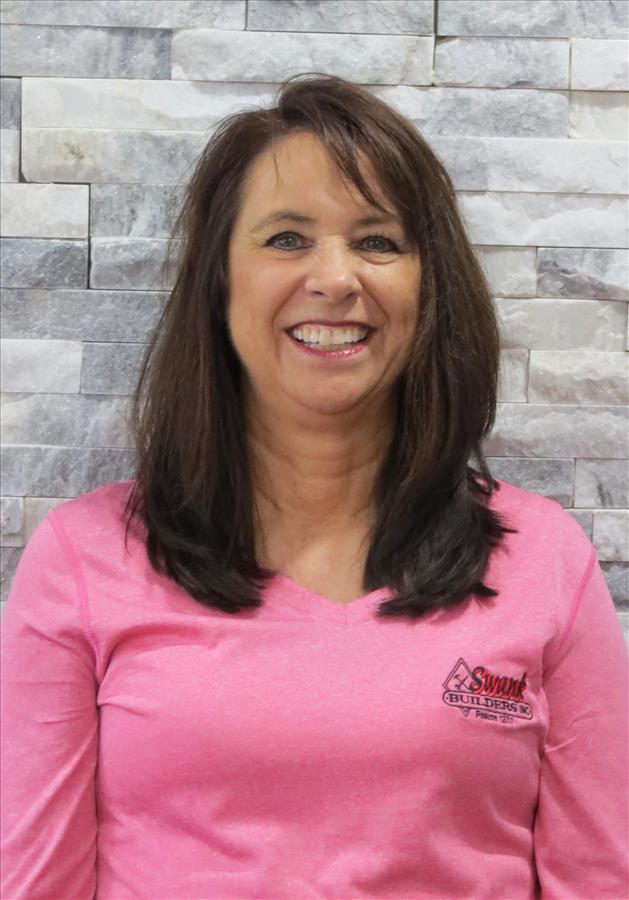 Linda Weber
Controller
Bio Coming Soon!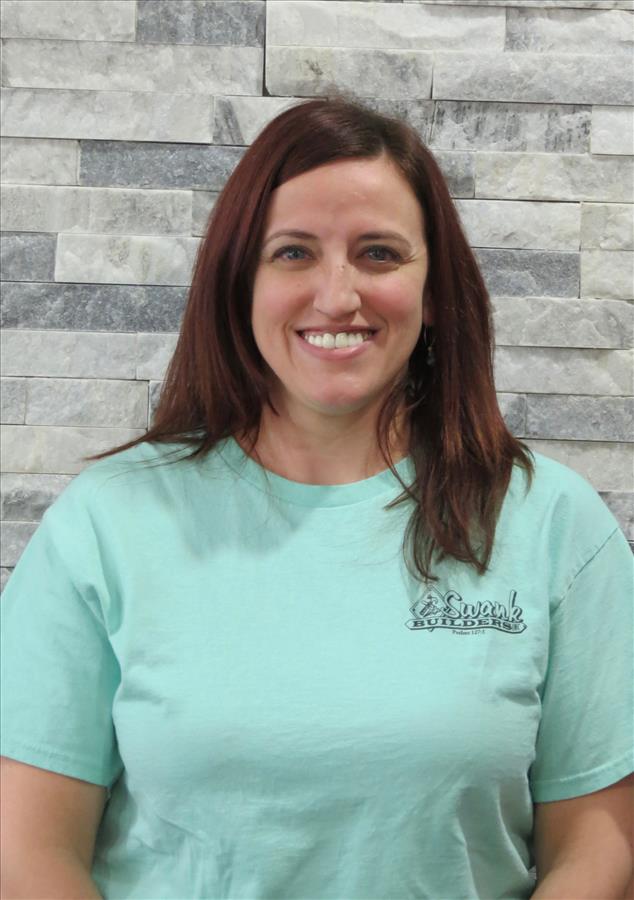 Janine Kus
Accounting Clerk
Janine has worked in payroll and recruiting for the past 14 years. In her spare time she enjoys reading and painting. She has also been active in Ballet since she was 2. She hopes to visit Scotland and Greece someday soon.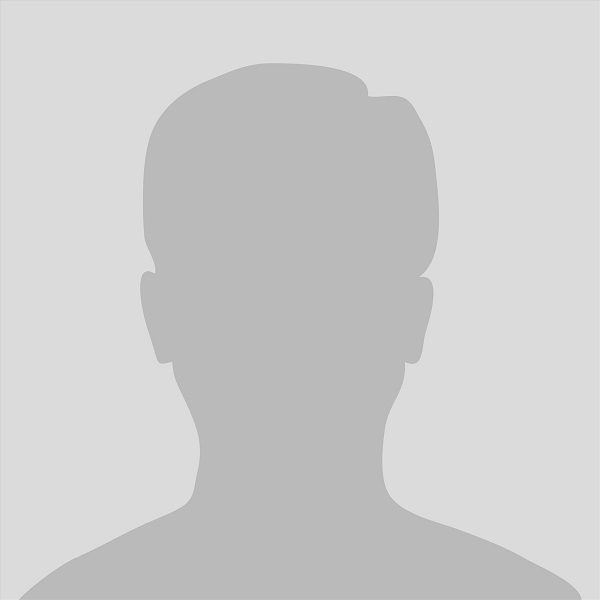 Lia Tuggle
Office Manager
Lia has worked in the housing industry for the last 12 years focusing on new construction homes, foreclosures/REO properties, and residential real estate.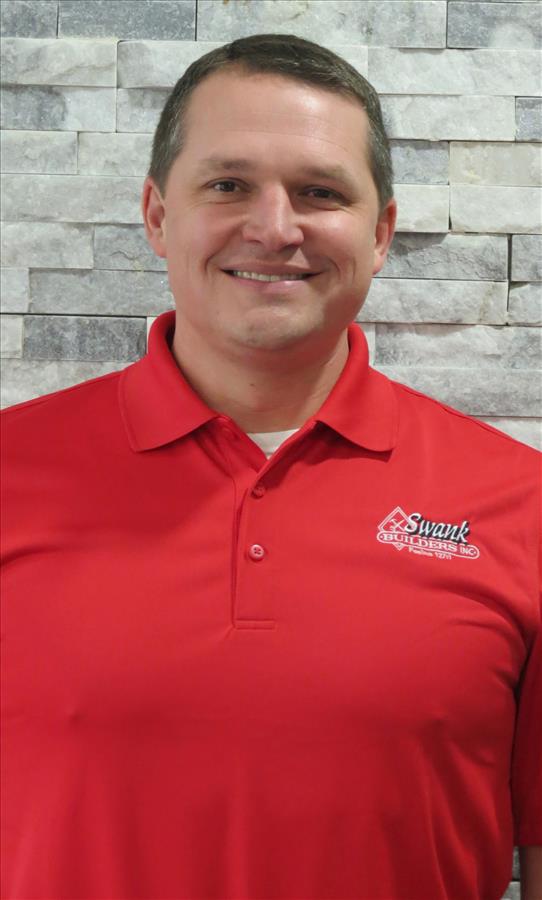 Seth Ferguson
Production Manager & Carpenter
Bio Coming Soon!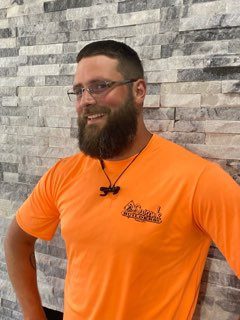 Jeremy Pate
Project Manager
Jeremy has 11 years construction experience and has been a crew leader with Swank for 5 years. His favorite job is basement remodels however he does complete some pretty awesome decks and porches. In his free time he enjoys disc golf and currently topping his bucket list is "retirement".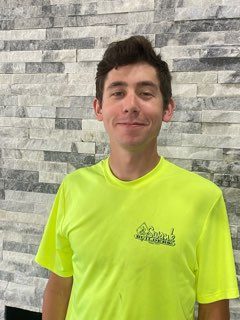 Dominic Thomas
Lead Carpenter
Dominic has 7 years of construction experience and enjoys tile work as well as kitchen remodels. In his free time Dominic enjoys video games and has been practicing piano since he was 3 years old. He says the best part of his job is his co-workers and the variety of projects he gets to work on.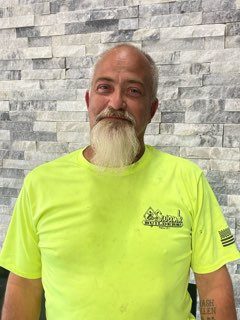 Eric Hadaway
Lead Carpenter
Eric has been working in construction for 30 years and enjoys exterior siding projects. His sense of humor brings laughter to the job site and he says the best part about his job is the camaraderie between all Swank Builders employees. When he isn't working Eric enjoys gardening and spending time with his grand kids.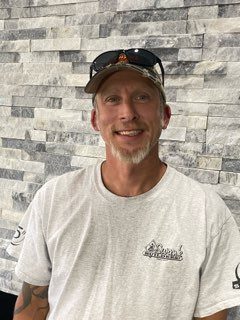 Mike Montney
Carpenter
Mike has been working in construction for the past 20 years and enjoys exterior siding jobs. Outside of work he enjoys mowing the lawn and spending time with his wife and children. Mikes favorite quote is "Jack of all trades, a master at none".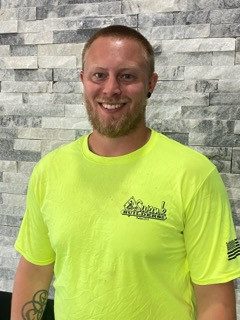 Garrett Rodocker
Carpenter
Garrett has been in the construction industry for 6 years. He has held previous positions as a roofer as well as a service tech. He is also a certified forklift operator. In his free time he enjoys shooting pool and playing softball. Garrett says the best part about working at Swank Builders is that it is more than just a place to work, it is a family environment.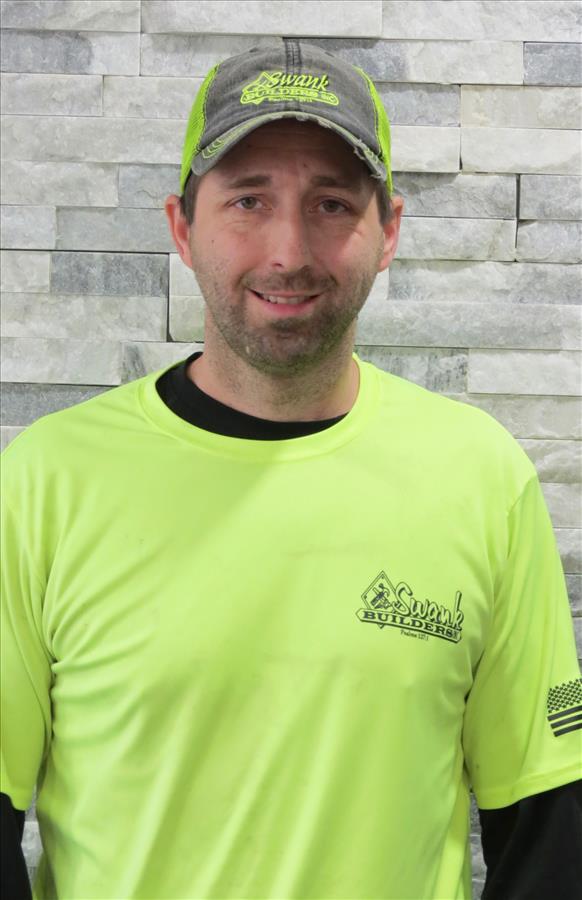 Bryan Caprenter
Carpenter
Bio Coming Soon!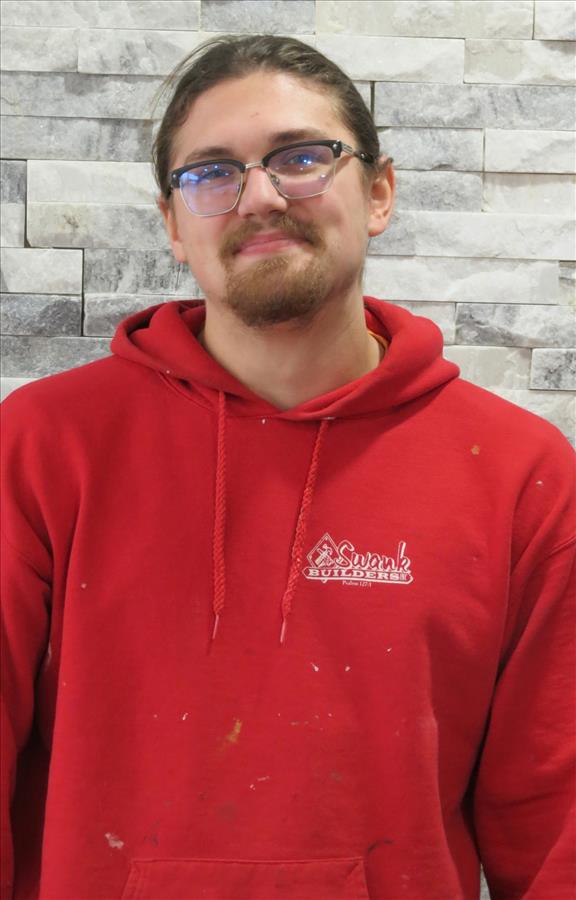 Mike Bulliner
Carpenter
Michael has been in the construction field for two years now and was previously a customer service manager. He most enjoys electrical projects and engineering. Topping Michaels bucket list is bungee jumping. He says the best part about working at Swank Builders is that he is constantly learning new things and gets to work on a wide variety of projects.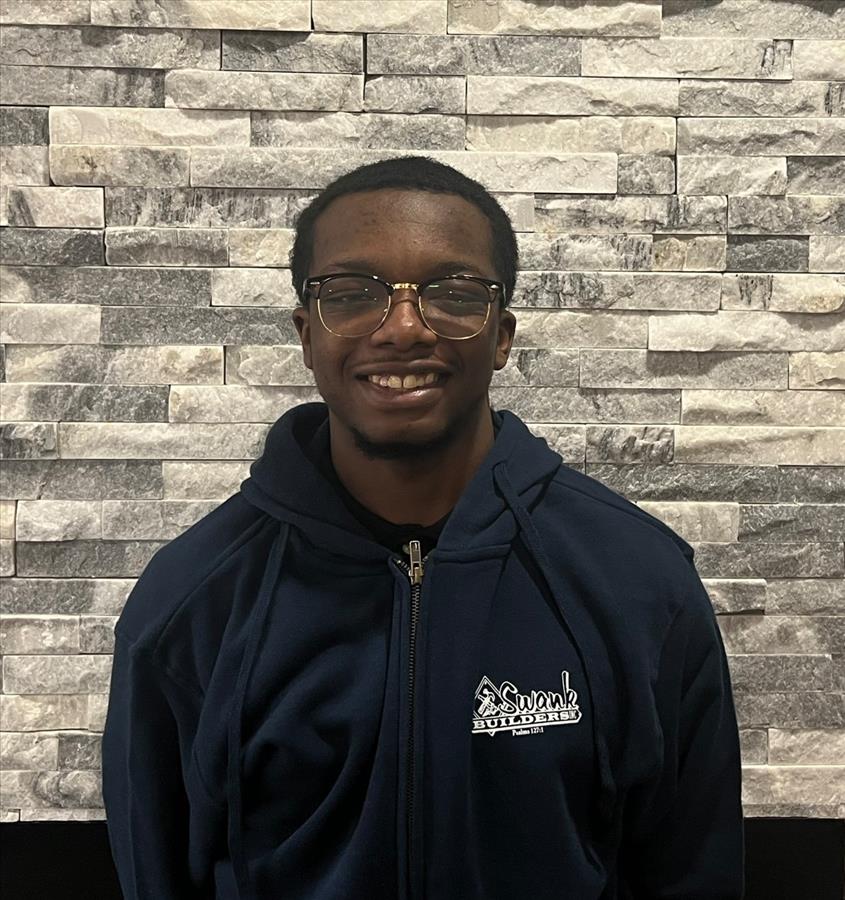 Jayden Allen
Carpenter in Training
Bio Coming Soon!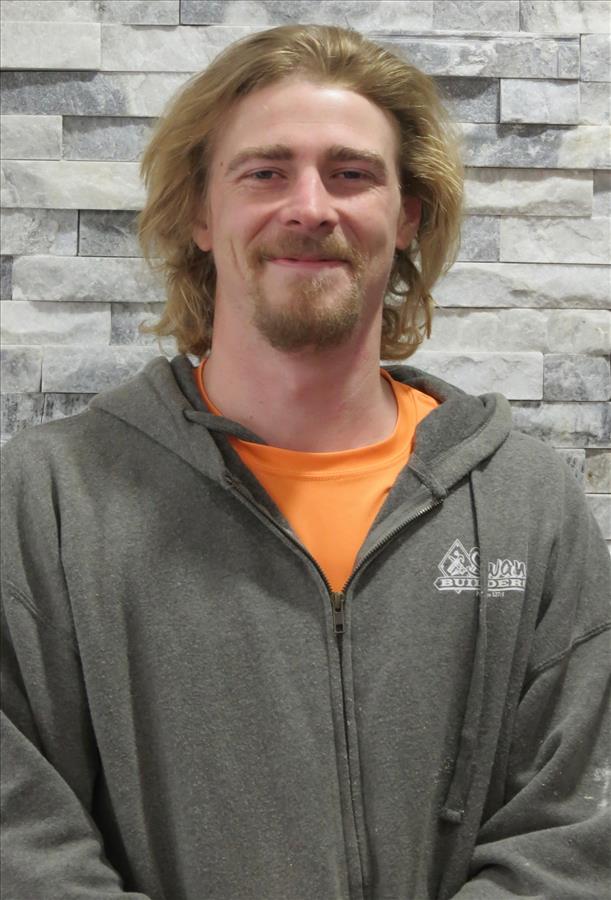 Geoff Middleton
Lead Carpenter
Geoff has 10 years of construction experience and his favorite projects are bathroom remodels. He has a great sense of humor and enjoys the camaraderie with his co-workers at Swank Builders. In his free time he enjoys playing pool and hopes to someday retire and travel the world.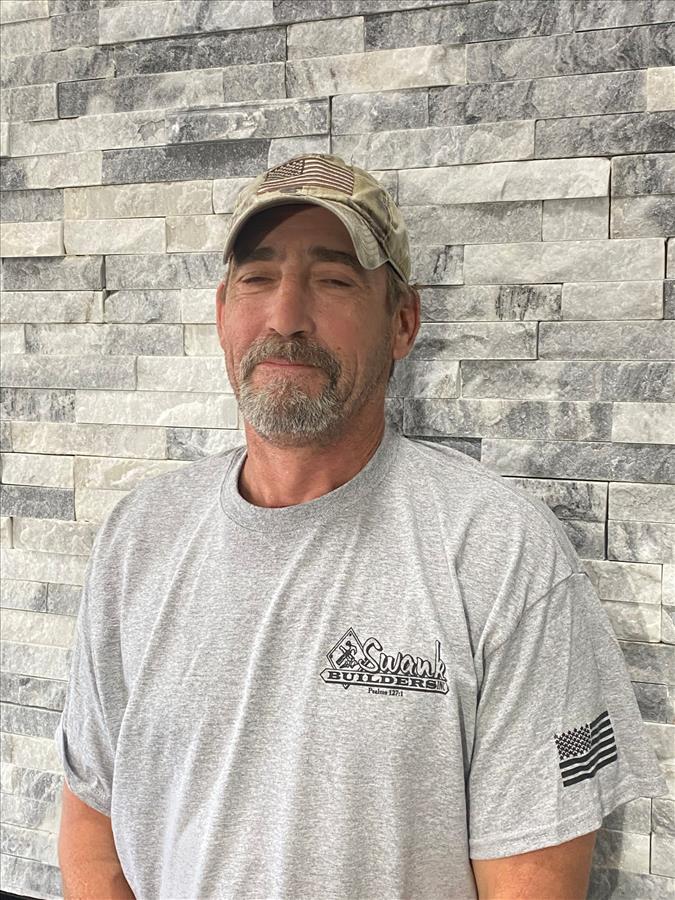 Matt Hall
Carpenter
Matt comes from Pennsylvania with 20 years of construction experience. Prior to working in carpentry Matt was in the U.S. Army. Matt attended the Art Institute of Pittsburg and enjoys classic literature, drawing, and music in his free time. He enjoys framing projects and loves to see a project come together from the ground up.
Steven Little
Carpenter
Bio Coming Soon!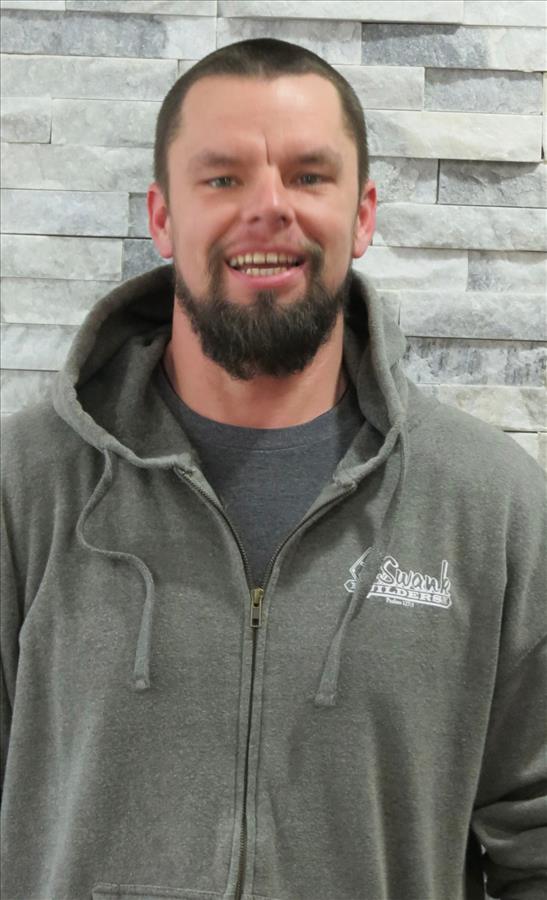 Terry Bass
Carpenter
Bio Coming Soon!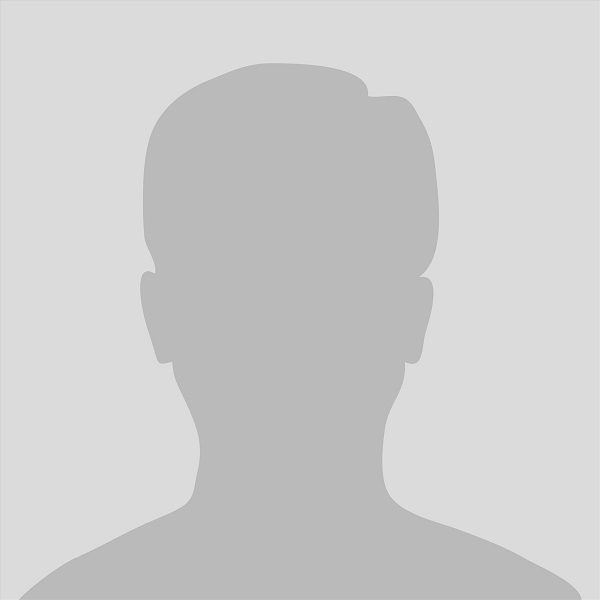 Shane Valerio
Carpenter
Bio Coming Soon!